A. Complete using the plural form of the words in the box.
child • foot • man • person • puppy • tooth • watch • woman
1   Did you know that Jason's dog has had three beautiful ………………………….. ?
2   The Spice Girls was an all-girl band, so there weren't any ………………………….. .
3   It's a bit strange that Victor wears two ………………………….. – one on each arm.
4   If ………………………….. do the same jobs as their husbands, they should be paid the same.
5   The dentist says I have to have two ………………………….. taken out!
6   How many ………………………….. were there at the show?
7   We've walked miles! My ………………………….. are hurting!
8   Mrs Jenkins has just had a baby, so she's got three ………………………….. now.
Answer
1 puppies   2 men   3 watches   4 women
5 teeth   6 people   7 feet   8 children
B. Circle the correct word or phrase.
1   Your money is / are on the table in the dining room.
2   The advice you gave me was / were really useful. Thanks!
3   The cakes in that shop looks / look absolutely delicious.
4   There has / have been a lot of bad news recently.
5   Your homework was / were late. Please do it sooner next time.
6   Does / Do the information about the museum include the opening times?
7   We need new furniture in the dining room. It's / They're very old and scratched.
8   The fish in this tank all seems / seem to be ill.
9   I love your hair. It's / They're really soft.
10   Oh, no! The rice has / have gone all over the floor!
Answer
1 is   2 was   3 look   4 has   5 was
6 Does   7 It's   8 seem   9 It's   10 has
C. Complete using the phrases in the box. You have to use some phrases more than once. Where there is more than one answer, write all the answers.
a few • a little • a piece of • some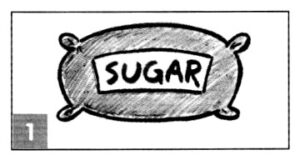 ………………… sugar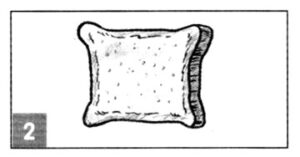 ………………… bread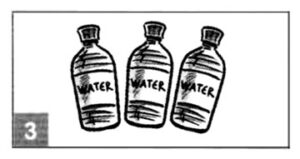 ………………… bottles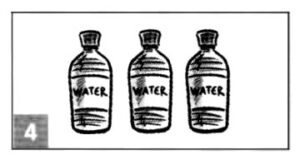 ………………… water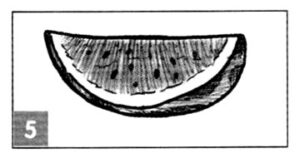 ………………… fruit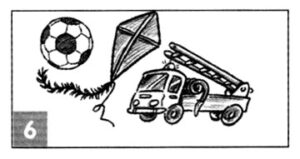 ………………… toys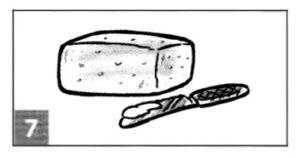 ………………… butter
………………… music
Answer
1 some
2 a little/a piece of/some
3 a few/some
4 a little/some
5 a little/a piece of/some
6 a few/some
7 a little/some
8 a little/a piece of/some
D. Complete each second sentence using the word given, so that it has a similar meaning to the first sentence. Write no more than three words.
1   We don't know anything about the problem. information
      We don't ……………………………………… about the problem.
2   Is it okay if I have some cheese? bit
     Is it okay if I have ……………………………………… cheese?
3   There's only a little coffee left in the jar. much
     There ……………………………………… coffee left in the jar.
4   I try not to drink too much Coca-Cola in a week. cans
     I try not to drink too ……………………………………… of Coca-Cola in a week.
5   Would you like some more chocolate? piece
     Would you like ……………………………………… chocolate?
6   I don't want a lot of cream on my strawberries. cream
     I only want ……………………………………… on my strawberries.
Answer
1 have any information
2 a bit of
3 isn't much
4 many cans
5 another piece of
6 a little cream
E. Choose the correct answer.
1   Be careful with that vase because it's made of ………………….!
      A glass   B a glass
2   I started coughing because I had …………………. at the back of my throat.
      A hair   B a hair
3   Don't put your hot cup on my new table! It's …………………. and I don't want you to burn it.
      A wood   B a wood
4   We should all recycle …………………. so that it can be used again.
      A paper   B a paper
5   My dad gets …………………. every day on his way to work.
      A paper   B a paper
6   Of course you can have some milk. Get …………………. out of the cupboard.
      A glass   B a glass
Answer
1 A   2 B   3 A   4 A   5 B   6 B
F. Write one word in each gap.
Open-air markets
Even if you only have a (1) ……………….. money, you can still have a great time at your local open-air market. The clothes (2) ……………….. cheap, and the fruit (3) ……………….. cheap, too! Often, the food in your local supermarket (4) ……………….. travelled a long way, but at the market you know that you're buying food which has been produced locally. The vegetables (5) ……………….. fresh, even if you go late in the day when there are only a (6) ……………….. left. Support your local market and help local farmers. Contact your Town Hall to find out if there are (7) ……………….. open-air markets in your area.
Answer
1 little   2 are   3 is   4 has   5 are   6 few   7 any/some